Ron Zombie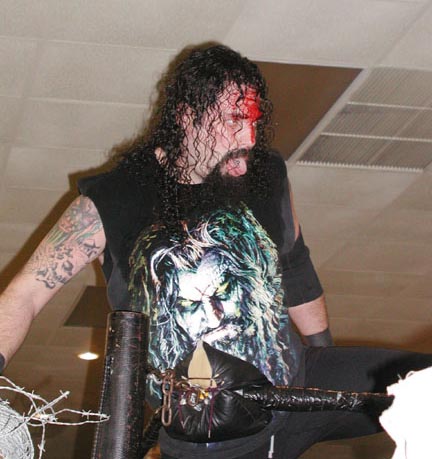 Ron Zombie is an indy wrestler.Ron is from East Haven, Connecticut. He has been wrestling now for about 8 years. He was trained by Killer Kowalski.

Ron's wrestling style is hard core, brawling. But with influences such as Cactus Jack, Bruiser Brody, and Arn Anderson. You would expect this to be his style.

His signature move is called the "Soul Crusher". Which is a spiked DDT.

Some of the promotions he has worked for are Assault Championship Wrestling, Wrestling Star Wars, Crimson Mask Wrestling, Jersey All Pro, and NWA New England.

Ron has also held several titles some of them are Wrestlepalooza Heavyweight Champ, Wrestlepalooza Tag Team Champ with Curtis Slamdawg, Green Mountain Heavyweight Champ, and (4x) Assault Championship Wrestling Hardcore Champion.