Mikey Batts Interview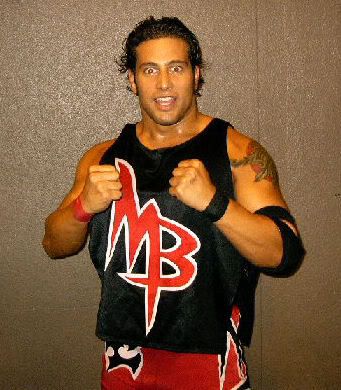 1. Were you a wrestling fan when you were younger?

Huge Fan!

2. Were you in any sports when you were in school?

Wrestling, baseball, and track


3. Was there a certain thing about wrestling that really inspired you to want to go into wrestling?


All of it! Plus I really admired my cousin Billy Kidman's success


4. Did you have the support of you friends and family?

There are always no people because of my size but I had total support from my friends and family because Billy was so successful.


5. What type of wrestling training have you had?

Billy Kidman mainly trained me but I also went to NWA-Florida School training by Roderick Strong


6. For how many years have you been wrestling?


2 Years pro and 6 years amateur


7. Have you worked for any Indy promotions? If so which ones?


NWA-Florida, IPW Hardcore, Connecticut Championship Wrestling, Assault Championship Wrestling, 3PW, Irishwhip in Ireland, NWA-TNA, and there are more but I can't think of them right now.

8. Have you held any titles? Which ones?

I currently hold NWA-Florida Tag Team Title with Jerrelle Clark and Defiant Cruiserweight in Connecticut. I have also held Pro Wrestling Fusion Cruiserweight, and USWS Cruiserweight. There are others but I can't think of them right now.

9. What is you favorite type of match?


X-Division matches say it all!


10. Is there a wrestling move that you really like to use?


Napoleon Complex it's a running sunset flip power bomb



11. How would you describe your wrestling style?


Mat based wrestling because of the amateur background with an aerial assault


12. Who do you feel is your toughest opponents are?


Michael Shane, Frankie Kazarian, The Naturals, Roderick Strong, Lex Lovett, and Billy Kidman.


13. Who do you feel are your greatest allies?


Jerrelle Clark, Billy Kidman, Edge, and Christian


14. What was it like for you getting signed to NWA-TNA?


It was amazing! It's a great opportunity to learn from Jerry Lynn, Terry Taylor, the Jarrett's, and Dutch Mantel.

15. Where do you see yourself in 10 years?

I really don't look that far into the future. I just try to take things day by day and learn as much as I can on the way!